Yatra 2019 starting soon. Book your seats now.
The high of divinity with
Dr. Archika Didi

The peaks of Kailash Mansarovar welcome and enrapture each one in its cold blowing breeze that reach the soul and have the calming effect. On top of this tranquility and the chill, matching steps with Dr. Archika Didi, one will get to have the divine experience like never before. The purity of thoughts transmitting through amidst the peaks of holy Kailash Mansarovar journey will penetrate through your soul for one to feel their demons silencing to experience the bliss. Having meditation sessions and discourses with first hand one on one interaction with Dr. Didi this is surely the place to be.
About
Kailash Mansarovar
Life is a climb, never give up until you reach the top; the climb will be worth it once you see the view.
The holy peak of Kailash is situated in the parts of Transhimalaya (Tibet), in the Kailash range. The divinity experienced is combined with Buddhism, Hinduism, Jainism and Bon. Located in the Himalayan mountain range of south-west corner in Tibet; Kailash is responsible for the world's largest source of water giving birth to four rivers – Brahmaputra, Sutlej, Ganges and Indus.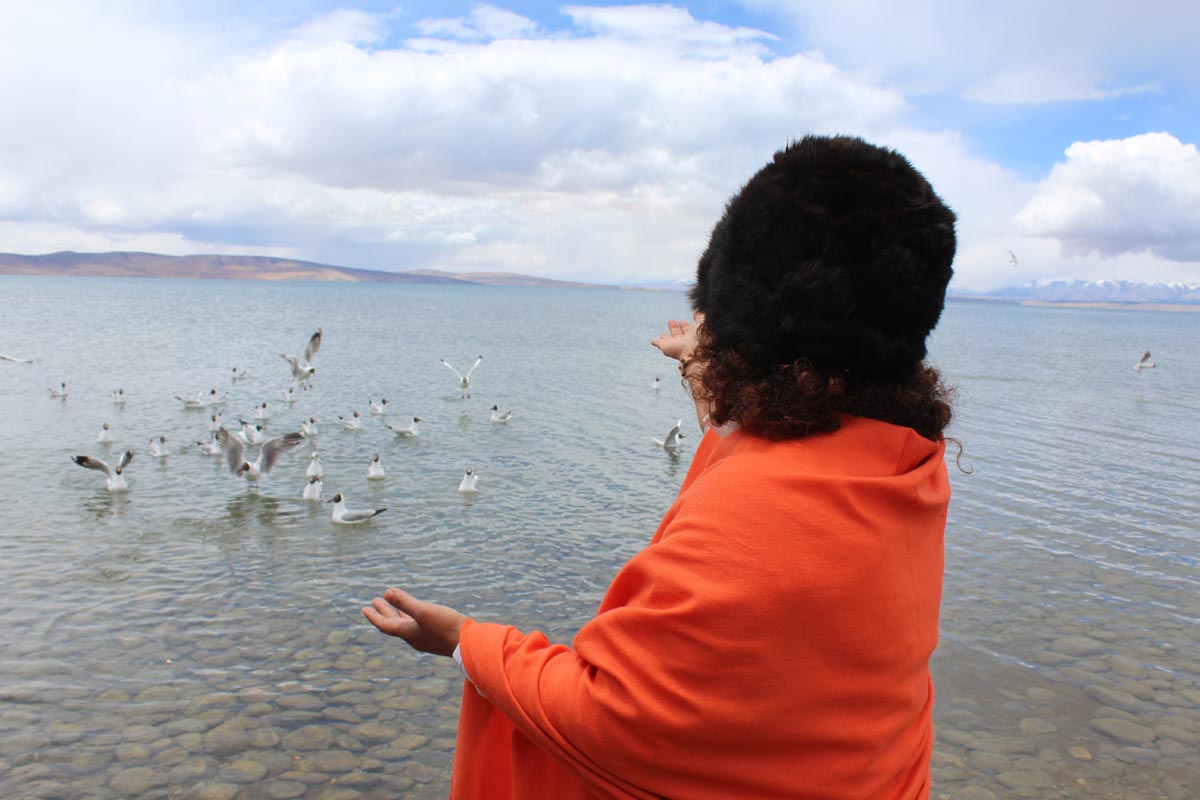 The trek journey of Kailash Mansarovar is a journey which affects one inside and out. Trekking on the mighty peak of Kailash in the Himalayas, climbing a height of 21,778 feet, one not only reaches the top but also conquers the mountains of emotional stress inside.
Situated at the height of 15,015 feet, one come across an emerald water body, the Mansarovar lake; the lake which was construct of Lord Brahma's mind located at mountain Kailash, the lake is said to be the entrance gate from Earth to Heaven.
This journey is more internal along with being tangible, where amidst the beautiful laps of Himalayas one gets to experience the glory of Lord Shiva and come to see their own true self. Coming face to face with their pure core self, conquering each obstacle on the way to reach any height; upon reaching the destination one is transformed. The transformation takes another level when the divine words of Dr. Archika Didi are delivered amidst the holy aura of Kailash Mountain.
Join in on the journey of this true transformation and conquer the peaks of eternal bliss with Dr. Archika Didi's guidance and support along the way. Be fearless and free of any worries, for our team of highly skilled and equipped professional personally accompany along, will make the journey sail smoothly and will ensure your safety in each step.
About
Shiv Vardhan Sadhna
Blessing in the divinity of Shiva.
What really makes Kailash Mansarovar Yatra so special and unique is Shiva Vardhan Sadhna with Dr. Archika Didi. Read more about it here.